#79 – Implicit search, Skeptics Guide, bad service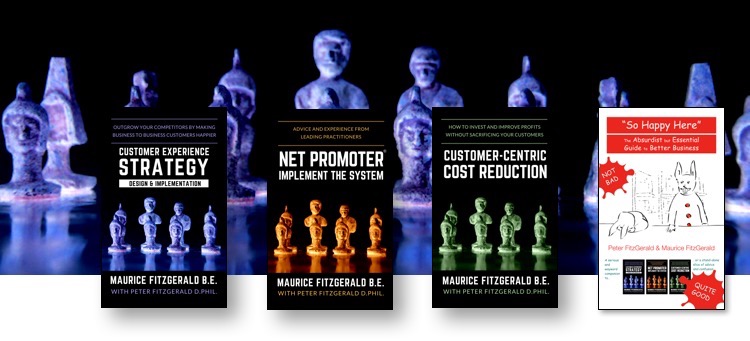 Implicit search, The Skeptics Guide to the Universe. Welcome to the 79th edition of my customer strategy newsletter. The five topics this week are:
Could 'implicit search' revolutionize two-way customer feedback? 

Just started reading The Skeptics Guide to the Universe

Latest blog posts

Notable items from other sites – An article and some statistics about bad service

Looking forward
Could 'implicit search' revolutionize two-way customer feedback? 
Some time after HP acquired the Autonomy software company I was appointed as the only 'legacy HP' person on the Autonomy leadership team. Ian Black was one of my new colleagues and was quick to show me an impressive technical demonstration. This was how I learned about Implict Search.
The principle is quite simple, though non-obvious. We are used to searching explicitly for things. We type our search terms and get a list of answers. This demo was different. As I typed out a series of sentences in Microsoft Word, the IDOL add-in displayed relevant search results at the top of the screen. I did not have to do anything. The text I was writing simply 'implied' that I might be interested in the corresponding web pages.
Before drawing my conclusion, let me state my greatest personal disappointment in what we all (and yes, I am including you) do as customer experience professionals every day: In 99% of all cases, based on my own research, we ask customers for feedback and then never get back to them in any way. We don't tell them what we have learned from their feedback, and we don't tell them what we plan to improve. We are a disgrace to our profession!
This is where implicit search could come in. Suppose a customer is filling in a feedback form about why they like (or hate) your company and what should be improved. Imagine using implicit search to close the loop back with customers while they are still filling in the feedback form… For example, in all too many cases, software customers suggest that already-existing features should be added to the software. Implicit search could detect this and let the customer know how to find and use the feature. At the very least, we should be able to detect the subject matter of the complaint or suggestion and provide at least some immediate automatic loop-closing. What do you think?
Just started reading 'The Skeptics Guide to the Universe' 
Steve Novella, his brothers Jay and Bob, Cara Santa Maria, and Evan Bernstein have been publishing a weekly podcast for over ten years. Their mission is to promote science and critical thinking. I have been a fan from the time I discovered them about six years ago. Quite a lot of their style of thinking and communication has worked its way into our books and blogs. Now Steve has led the team in the writing and publication of the book of the same name, which appeared a month ago. I just received it and am only at page 48. I am already a Promoter! I definitely would recommend it.
Steve is a practicing neurologist. He goes into great detail about the ways our brains trick us, how to tell that this is happening, and what we can do about it. Above all, I find their devotion to the scientific method admirable. Customer Experience leaders, and indeed business leaders in general, can learn a lot from the team. There are a lot of simple but profound insights, such as their short explanations of common logical fallacies and of the difference between the unexplained and the unexplainable.
So, why not give it a try? Their latest podcast was recorded with a live audience in Cambridge, UK, though the team is based in the USA. You should be able to find their book on Amazon and from leading booksellers in the USA, Canada and UK so far. I don't know the full list. They have found additional publishers and the range of countries covered is increasing. I suspect other languages will come quickly. Note that I have no relationship of any kind with the team. I just love their work.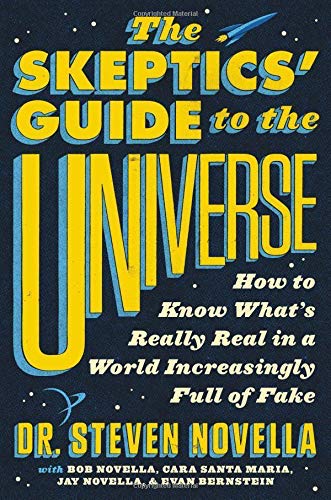 Our latest blog posts
The top one on this list was inspired by an early chapter in the SGU book mentioned above. Older posts are still available on the blog page.
Notable customer experience items from other sites
SurveyMonkey – And the award for World's Worst Customer Service goes to… 
OK, so this is completely unscientific; rather disappointing from SurveyMonkey and contrary to my usual way of thinking. However… however… the four anecdotes told here are indeed entertaining. Just remember, as the SGU people say, "The plural of anecdote is not science." These companies do not score badly in any public CX ranking I am aware of.
Read the anecdotes here.
Statista – Companies which received the highest share of negative responses to their customer service in the United States in 2017
Since we are on the theme, here is something more scientific from a site you may appreciate. Statista provides (surprise!) statistics on a huge variety of topics. This particular graph covers a subset of US companies that customers do not seem to like much. Have fun exploring the data on this and other topics here.
Looking forward
Thank you for the kind feedback I received about the Net Promoter System podcast on healthcare that I recorded with Rob Markey and which was released last week. Other than that, I should have time to do more writing and blogging as the days get shorter and shorter here in the Northern Hemisphere.
Here are links to all of our books on Amazon.com. Kindle versions are available in all stores. Print versions are available from the major stores only. The thing that you can do to help us most is to write reviews of our books on Amazon.
Customer Experience Strategy – Design & Implementation
Net Promoter – Implement the System
Customer-centric Cost Reduction
"So Happy Here": The Absurdist but Essential Guide to Better Business (Color edition)
"So Happy Here": The Absurdist but Essential Guide to Better Business (Black & White edition)
Please share this newsletter with your friends and colleagues and encourage them to sign up for it here. I have put links to past newsletters on the subscription page. Finally, please feel free to change or cancel your subscription using the link below.
You can also email me, Maurice FitzGerald, at mfg@customerstrategy.net.