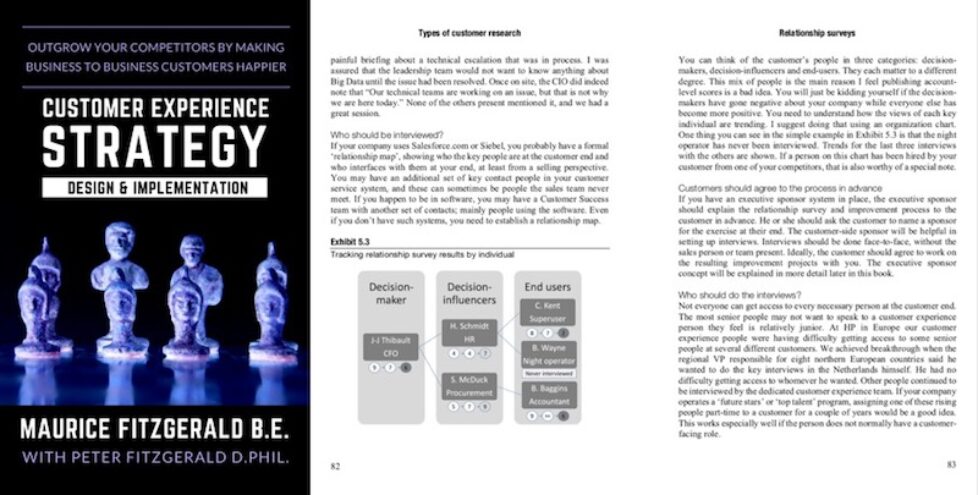 First book in the Customer Strategy series, this one is about how to design and implement a customer experience strategy
Sounds easy? It isn't.
You have ideas. Lots of ideas. Many of them, perhaps even all of them will make things better for customers. I want to help you to make them happen. While leading strategy and customer experience for a large part of HP for many years, I have developed and implemented a scalable way of doing so for any company. It should also work for public sector and non-profit organizations.
Do you recognize this situation?
Your CEO says customers are the most important thing. The only thing. And yet, when he talks to employees about priorities for the quarter, you don't see much for customers. Why is that? He says "We are all responsible for customer experience." When you look at his staff's intranet pages, you don't see customers mentioned as a priority. Why is that?
You would like to change their views and do more for customers. You want to do it quickly. You want to base your approach on facts, not instinct. You may not know much about the subject, so you want to avoid mistakes others have made.
I have faced all of these problems. I have solved them all, perhaps not perfectly. Hopefully you can learn what I learned, and do even better.
You don't have unlimited resources. This methodology not only shows how to prioritize the work. It also helps you to determine what work to stop, so you have the necessary resources to invest. All of this while making customers happier and more loyal.
Available in all Amazon stores worldwide. Click on the links below for direct access to some.
Here are links to the paperback version in various Amazon stores. I do not expect the paperback to be available other than in the seven stores listed.
Amazon.com link, Amazon.co.uk link, Amazon.de link, Amazon.it link, Amazon.fr link, Amazon.es link, Amazon.co.jp link
Here are the links to the Kindle version in various Amazon stores. You should be able to find the Kindle version in all Amazon stores.
Amazon.com link, Amazon.co.uk link, Amazon.fr link, Amazon.de link, Amazon.com.au link, Amazon.it link, Amazon.jp link