#105 – Experia Summit, Tesla experience so far, Reichheld, Bain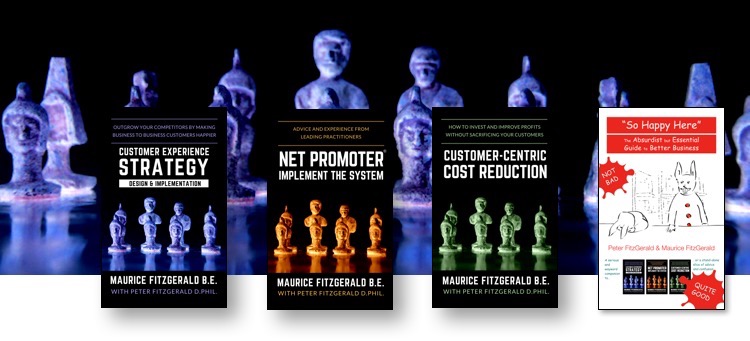 Welcome to the 105th Customer Strategy newsletter. The five topics this week are:
My participation in the Experia (virtual) summit

First thoughts on the Tesla experience

Latest blog posts – First articles in new series on CX strategy

Notable items from other sites – Fred Reichheld on Signal NPS, Bain on Banking

Looking forward
My participation in the Experia (virtual) summit
Annette Franz and Joakim Thörn have lined up 35 well-known customer experience speakers for the first Experia Summit. It is an online event that will be held over five days, from December 9th to December 13th. We speakers are pre-recording our sessions and there will be live Q&A segments as well. I have to say the lineup is impressive, as is the list of topics. I look forward to watching other speakers' sessions too. I have already recorded my own presentation. It's a variation on a theme many of you will already know.
The full lineup and content summary are visible on this page. I encourage you to sign up for your free pass to the event.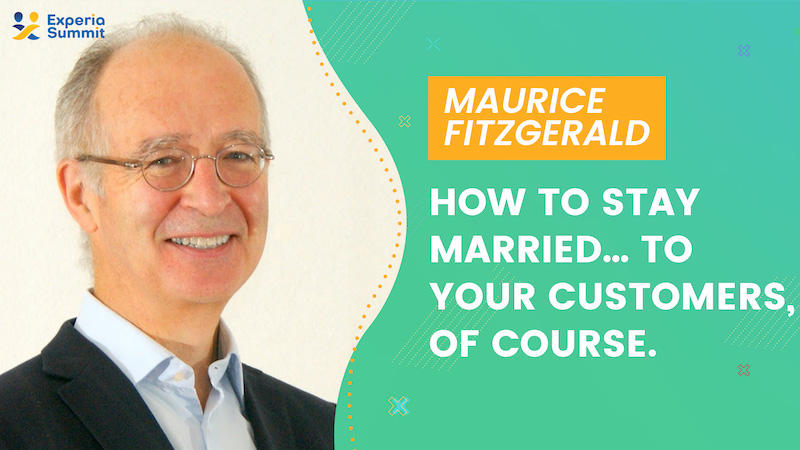 Early thoughts on the Tesla experience
After almost seven years and a hundred thousand happy kilometers with a fancy car (that shall remain nameless) I decided to go for something very different. As I often say, there are two ways to win in business: be better, or be different. Tesla has chosen to down the 'different' route. Very different. The experience starts in a way that is unlike any other car manufacturer's sales method. Just go to their website, choose from a very short list of options, and pay $2000 with your credit card. (OK, this is the Swiss process. Yours may differ a little, but only a little.) We also went on a test drive in central Geneva where the sales person put the car on full autopilot in the center of the city in traffic. Nerve-racking, Anyway, so far, so good.
Delivery promises are somewhat vague and we got an email with a date that was a few weeks earlier than we expected. This is where the experience started to be less good. Our sometimes-friend Elon Musk has apparently decided that the delivery itself should be done at the lowest conceivable cost. There are two delivery centers in the entire country. And the Geneva one is absolutely not signposted. The only Tesla sign you see is for a small showroom quite close to the delivery center. There is absolutely no indication of where you should park. We drove twice around a large industrial building before working out that a door marked 'deliveries' with absolutely no nearby parking spaces must be the place. Inside the building was simply a large warehouse of new Model 3s, almost all grey, being prepared for their new owners. Apparently a batch of red and blue ones were due the following week.
OK, so the delivery environment was not nice, and the warehouse was quite cold. A salesperson usually based in Bern was in training for the day and ours was his third-ever delivery. He did just about OK. We were able to drive off less than an hour after arriving. From that point on, I can only say that the experience has been amazing. The car is at least as much about software as about hardware. And some of the software is very entertaining indeed. There were certainly some coders with time on their hands, and the 'Easter Eggs' are fun. At the moment I have sleigh bells jingling when I use the turn indicators. The car has its own Spötify Premium account, which is nice. The main thing to watch out for around here is that the car is somewhat dangerous around cyclists, since it is almost totally silent, and lots of people cycle around here.
Fun stuff, despite the rather negative delivery experience. I will let you know how the overall experience develops over the coming months.
Our latest blog posts
The posts on this list are the first four in what should be a long series on how to develop and implement a customer experience strategy. Older posts are still available on the blog page.
Notable customer experience items from other sites
Fred Reichheld – NPS: It's not about the score
Fred's The One Number You Need to Grow article in the Harvard Business Review set the stage for his work with Satmetrix and his colleagues at Bain to create the Net Promoter Score and system. Now that we have 16 years of experience with all of this, it is refreshing to see Fred yet again pointing out, essentially, that one number is absolutely not all you need to be able to grow. Indeed, NPS research has never just had a single number. It started with the Why question too, adding the 'What could we do better?' more recently.
It seems obvious that your main customer experience progress indicator (such as NPS) should be a primary metric you should use to manage your company and measure your people. In my view this is obvious… but wrong in most cases. My reasoning is simple. CX metrics tend to be available relatively rarely. They may be the result of a single annual customer survey, for example. It then become tempting to use numbers that are available more frequently but only cover part of the customer journey. Call center metrics are a good example.
I believe you should run your company on a day-to-day basis using exclusively operational and financial metrics that are available a daily, or close to a daily basis. Customer Experience measurements can and should be used to periodically check that you are measuring the correct things. Fred's new article introduces his views about the tie into operational metrics. He calls it Signal NPS. It's well worth reading here.
Bain – As Retail Banks Leak Value, Here's How They Can Stop It
Extensive thoughts from Gerard du Toit, Katrina Cuthell and Stanford Swinton about competition and customer experience in the modern banking industry. Their focus is largely on the impact of new digital-only banks on the traditional banks we all know and sometimes love.
I have to say that I have often noticed that the different departments in the various banks I have experienced over the years seem to operate entirely independently of each other. This makes people like me feel they can and should consider all banks when the time comes to use a new financial service of some sort. I feel strong loyalty to my mortgage provider for my mortgage, but not for anything else. My attitude, and that of people who think like me, make market entry easy for new players who have a simplified digital-only approach.
The Bain article is here.
Looking forward
I am happy to say that our October and November book sales continued the trend we have seen for the last six months: each new month's sales number is better than the corresponding number for either of the last two years. Thank you.
And, as expected, I am having fun with my new projects with Owen CX Group. I will be able to provide full details reasonably soon but the work is quite hush-hush at the moment.
Here are links to all of our books on Amazon.com. Kindle versions are available in all stores. Print versions may not be available from Amazon websites that are dedicated to some smaller countries. You can also find the books, or at least order them in many bookstores. If you have already read any of our books, please write reviews on Amazon.
Customer Experience Strategy – Design & Implementation
Net Promoter – Implement the System
Customer-centric Cost Reduction
"So Happy Here": The Absurdist but Essential Guide to Better Business (Color edition)
"So Happy Here": The Absurdist but Essential Guide to Better Business (Black & White edition)
Please share this newsletter with your friends and colleagues and encourage them to sign up for it here. I have put links to past newsletters on the subscription page. Finally, please feel free to change or cancel your subscription using the link below.
You can also email me, Maurice FitzGerald, at mfg@customerstrategy.net.