#72 – McDonalds, Singapore Airlines, and lots more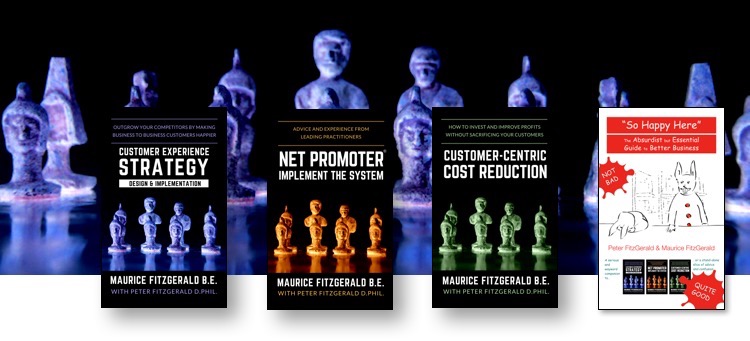 Strange in-restaurant survey by McDonalds, Singapore Airlines feedback process. Welcome to the 72nd edition of my customer strategy newsletter. The five topics this week are:
My experience providing feedback in a local McDonald's

Singapore Airlines customer feedback process

Latest blog posts

Notable items from other sites –  Cognitive Bias, ROI of customer experience improvement

Looking forward
My experience providing feedback in a local McDonald's
I made a rare visit to a McDonald's restaurant in Geneva a few days ago. While enjoying my meal, a person who seemed to be a supervisor came up to me and told me I could have a free coffee in return for answering an online feedback request. It did not take long but did contain a (negative) surprise. After some thumbs-up/thumbs-down questions about cleanliness and the meal, I got the following two screens. (The screen captures were taken after I answered the questions.):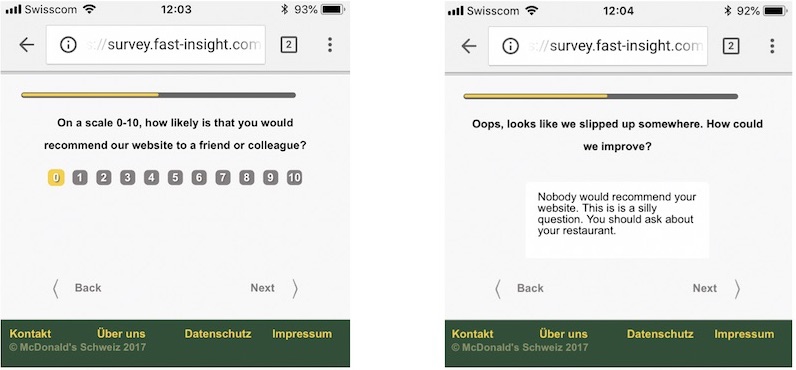 So, what is surprising, you may ask? The answer is simple: I had no contact whatsoever with their website. (For readers inclined to be picky, you can see that the URL for the feedback form is not a McDonald's URL.) The following question was the recommendation question about the restaurant, but I had no way of knowing that when answering about the website.
I believe this issue could have several explanations. First, McDonald's seems to have implemented the Net Promoter Score in an inappropriate way. NPS is an overall brand metric that is also useful at the level of an individual product or service. Second, the people in charge of selecting the research vendor are probably IT people responsible for their website and they decided to slip the question in there anyway. Third, since the copyright notice suggests the survey form may exist since last year, it is possible that nobody reads the results or acts on them. Perhaps they are only interested in the numbers.
Anyway, we live and learn. My advice: use the Net Promoter System and Score only at the overall brand level, or to measure and improve individual products or services. Your website is not a product unless you are a company that creates websites.
Singapore Airlines customer feedback processes
Singapore Airlines usually finishes at or near the top of lists of the world's best airlines. A flight this week gave me a chance to understand their email/web customer feedback process. It includes what I believe to be the single best thing you can do to improve response rates, and still has room for improvement. Indeed, there is a major 'gotcha' that I will describe at the end.
The feedback process for Singapore Airlines is administered by Qualtrics and there are several Qualtrics subscribers to this newsletter who may be able to act on some of my comments. The email I received 24 hours after the flight is just below my comments and suggestions.
First, embedding the NPS rating scale in the outbound email is the single best thing you can do to improve response rates to feedback requests sent by email. In my own A/B testing at HP it at least doubled response rates. Others have found that it triples response rates.

Personalizing the emails helps response rates too. This one is doubly anonymous. It is sent to 'Sir/Madam" and we have no idea who has sent it. The lack of an addressee name may be a consequence of privacy laws that prevent transmission of personal data to third parties such as Qualtrics without the consent of the people concerned.

There is no commitment to improve anything, at least according to the email. The purpose is research only, apparently.

This is a relatively short survey with just ten screens, including the thank you screen at the end. However, the email provides no time estimate and there is no progress indicator as you answer the different questions. Providing a time estimate helps response rates. And I am still traumatized by the British Airways survey I received about three years ago that had over 100 screens.

It is explicitly stated that you will not be contacted, no matter what your feedback. That's pretty disappointing.

Response rates and customer sentiment can be improved by telling people what you have learned and improved in the past.
However, none of the issues mentioned compare to the single biggest problem. I received the feedback request, but I did not take the flight. I booked it for a family member who received her boarding card by email, so I know the airline had the correct email somewhere. This also happened to me with Thai airways a couple of years ago.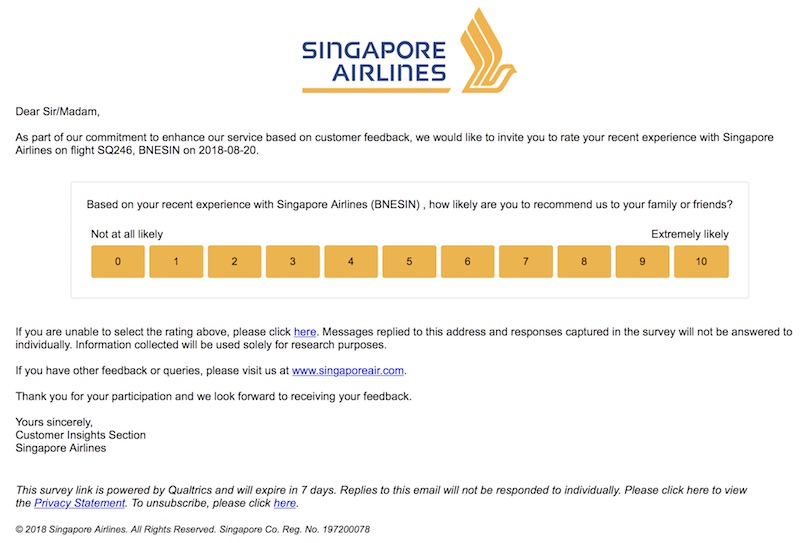 Our latest blog posts
Here are the latest posts. Older posts are still available on the blog page.
Notable customer experience items from other sites
The Atlantic: The Cognitive Biases Tricking Your Brain
Ah… cognitive bias. One of my favorite subjects. This 15-minute read by Ben Yagoda covers all of the common reasons our brains trick us into believing things that are not true. While it all seems particularly relevant in the modern political environment, this is a customer strategy newsletter so of course I would like you to take a different perspective. Use the article to understand why your colleagues and friends believe many things about customer experience (OK, and other topics) that are simply not true. And if you want to be a bit Machiavellic about it, learn how you can exploit these biases to communicate your own messages more effectively. Learn about it all here.
Temkin Group: ROI of Customer Experience improvement in 2018 
Bruce Temkin and his team have just published their 2018 report on the ROI of customer experience by industry. As a software veteran, I am not at all surprised to learn that software is the industry with the best ROI on CX work. The research covered 318 companies in 20 industries. Fascinating. Read the summary here.
Looking forward
Book sales continue their positive trend. We first published the books starting in March 2017 and every month in 2018 so far has had better sales than in 2017. As mentioned previously, the thing that helps most is Amazon reviews, so please provide your views there, no matter what you think.
As you probably know, my brother Peter illustrated our books. He has an Oxford doctorate in cognitive psychology. While not about customer experience, I want to mention the three books he has just published in Kindle format. All three are photography books, demonstrating how a 90-degree rotated view of people, landscapes, and architecture can change our persepctive. Read his LinkedIn article on the topic here.
Here are links to all of our books on Amazon.com. Kindle versions are available in all stores. Print versions are available from the major stores only, with the notable exception of Australia, where print versions are not available from amazon.com.au.
Customer Experience Strategy – Design & Implementation
Net Promoter – Implement the System
Customer-centric Cost Reduction
"So Happy Here": The Absurdist but Essential Guide to Better Business (Color edition)
"So Happy Here": The Absurdist but Essential Guide to Better Business (Black & White edition)
Please share this newsletter with your friends and colleagues and encourage them to sign up for it here. I have put links to past newsletters on the subscription page. Finally, please feel free to change or cancel your subscription using the link below.
You can also email me, Maurice FitzGerald, at mfg@customerstrategy.net.