#88 – Valentine's Day, Another restaurant survey, Lumoa predictions for 2019, Patient experience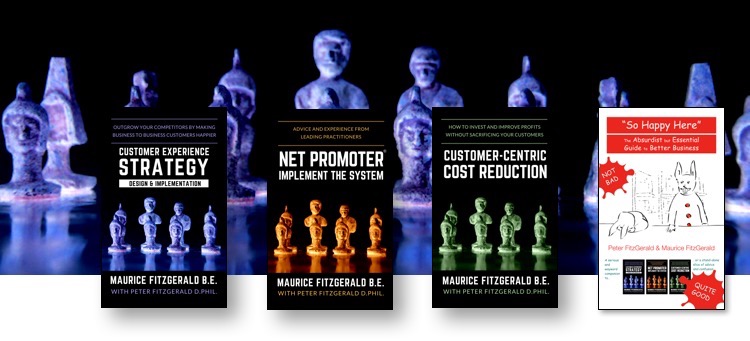 Valentine's Day and your customers. Welcome to the 88th edition of my customer strategy newsletter. The five topics this week are:
Valentine's Day again

Another restaurant survey received and answered

Latest blog posts

Notable items from other sites – CX predictions for 2019, and patient experience

Looking forward
Valentine's Day again
Most countries celebrate Valentine's Day on February 14th. (Brazil has theirs in July.) It is a time to reflect on relationships, and I have used it to re-issue the Valentine's Day blog that I first wrote four years ago. You will see it on the blog list below. I believe the main messages have stood the test of time. Business and personal relationships are mainly based on effective communication.
Over the four years that have passed since the first version of the blog post, my thinking has expanded. By this I mean that I still believe what I wrote, and that some additional points need to be made. I now believe that just any sort of communication is not good enough. Specifically, and somewhat controversially, based on feedback from newsletter readers, I believe rational, scientific communication is vastly over-rated. This applies to both business and personal relationships.
The main form of communication that works is communication that causes emotions at the receiving end. And the most effective way to create those emotions is to tell stories. In both scenarios, stories can be about your own past, present, or indeed future. They can also be about others who have lived through similar situations to yours. This is one of the reasons the right story-based customer references can be so effective. People can relate to the story about the other customer's journey with you far better than they can relate to a specification sheet or product description.
Think about it if you are doing something special with a loved one for Valentine's Day.
Another restaurant survey received and answered
We had a nice family meal at a new restaurant in Lausanne last Saturday. The restaurant is called Eat Me and you can see their Saturday lunch menu in French and English here. The concept was a new one on me. They suggest each person order two dishes. They are designed for sharing and, most unusually, they are not served together. By this I mean each dish arrives at your table whenever it happens to be ready. That worked for us, including the two vegetarians in the family. Since I booked online, they sent me a survey by email afterwards.
I suppose it is good to be asked for feedback. In addition to the expected recommendation question (a 10), there were a series of other rating questions on the service and some other items. However, disappointingly, no matter what the ratings, there was no opportunity to suggest what they might improve. We had some suggestions to offer, but could not. I suppose they just use the ratings to evaluate people internally. So I felt I wasted my time replying. Anyway, let's see whether I hear anything back from them about what they have been learning from their research and what they are going to improve. I bet not.
This made me want to research restaurant customer experience in some detail, which I have done over the intervening days. There are a number of technology solutions for this, but most seem to miss what I see as the most important point: regular customers need to be remembered and treated differently to one-time visitors. I suppose people who own a small restaurant will recognize the regulars, but I think technology is needed to handle this for larger setups. In any case, I would love to hear your views on the subject. You can reach me at mfg@customerstrategy.net.
Our latest blog posts
Older posts are still available on the blog page.
Notable customer experience items from other sites
Lumoa – What is Customer Experience in 2019 According to 15 CX Experts?
Always flattering to be considered to be an expert. My thanks to Anna Pogrebniak at Lumoa! Quite a few statements about leadership and the nature of CX. I was the only one to make the predictions I made about Natural Language Processing and its ability to give us automated loop-closing. I hope I will be proven correct. Read what Anna has to say and the predictions 15 of us made about the world of customer experience in 2019 here.
Adrian Swinscoe – A story about how a successful outcome doesn't guarantee a positive patient experience
Adrian has a regular customer experience blog and I found this one particularly interesting as it says almost the opposite of what I have said in a blog on a similar subject. In my case, I complained that patient experience research does not ask about outcomes, restricting itself to the touchpoint experience in the hospital or clinic. I said that outcomes were far far more important than anything else. Was I wrong? Adrian discusses an example where the outcome was good, but the experience was bad. Make up your own mind here.
Looking forward
Two big things will be happening over the next five weeks. As soon as the American Customer Satisfaction Index people publish their report for retail, I will be able to complete the data analysis work for my annual study of the relationship between employee and customer satisfaction. And I am also pleased to say that I will be speaking at the CustomerGauge Monetize! event in Amsterdam. I will probably be on stage on March 13th, and expect to stay over to the 14th. I hope to meet some readers there. The event website is here.