#75 – Instagram business art, NPS podcasts, LinkedIn groups, patient satisfaction, NPS benchmarks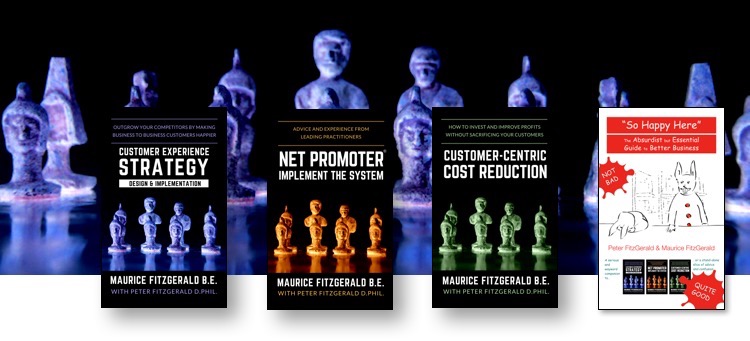 Instagram page with our drawings, NPS podcasts, LinkedIn groups and more. Welcome to the 75th edition of my customer strategy newsletter. The five topics this week are:
Instagram page with our business art

New Net Promoter System podcasts coming – your input needed

Latest blog posts – In praise of LinkedIn groups – R.I.P.

Notable items from other sites – Patient satisfaction, Temkin NPS benchmarks for tech vendors

Looking forward
Instagram page with our business art
First, thank you for the positive feedback we have had about Peter's business drawings in our books and website over the last 18 months. We appreciate it. He is my younger brother, has an Oxford doctorate in cognitive psychology, has made his living as a professional artist and as an art magazine editor. Now he also exercises his creative talents as a website designer and programmer (here). His way of thinking is often unexpected, and his drawings and websites reflect that.
Peter has now decided to launch a business drawing Instagram page that you can find here. I think it looks great, but I am biased. What do you think?
New Net Promoter System podcasts coming – your input needed
I will start to record a new series of Net Promoter System podcasts with Rob Markey next week. (If you have never heard of the Net Promoter System podcasts, please have a look here.) We are planning a short series that will cover NPS by industry, probably starting with healthcare. I have picked healthcare because I believe the way most health-related institutions measure patient satisfaction is counter-productive. Other industries have specific issues too.
For clarity, Fred Reichheld and Rob Markey are the co-authors of The Ultimate Question 2.0 which is the reference for the Net Promoter System.
We have not yet decided what topics to cover in our series and have not even decided how many episodes we will record. That depends on you. What do you want to know about the Net Promoter Score and System? Please write to me at mfg@customerstrategy.net and I will do my best to include your questions and concerns.
Our latest blog posts
This time I only want to highlight one post, and it is not even on our own website. Following the interactions with LinkedIn that I mentioned last week, I posted the article below on their site. Feedback welcome. Older posts are still available on the blog page.
In praise of LinkedIn Groups – R.I.P

Just an article I wrote on the main LinkedIn feed expressing my disappointment at what I believe is LinkedIn's intention to kill off LinkedIn groups.
Notable customer experience items from other sites
Medium: Death by patient satisfaction in the ER
Speaking of healthcare, this is a rather brutal article by an emergency room doctor expressing extreme dissatisfaction about the impact of the way hospitals measure patient satisfaction. It brings additional weight to views I have already expressed that healthcare satisfaction should be measured on outcomes, rather than on individual interactions. Yes, Dr. Rada Jones is angry. Read it here.
Temkin: B2B Tech vendor NPS and loyalty benchmarks 
Bruce Temkin's team prepare reliable NPS benchmarks for technology vendors each year. I met with VMware's then head of Customer Experience about five years ago in Palo Alto and am not at all surprised to see them topping the NPS performance list. I am surprised to see ServiceNow and Splunk towards the bottom of the list. They were both doing so well at a time in their histories when profit was not a strong motive. Oh well. Read all about it here.
Looking forward
I will be writing scripts for the new series of Net Promoter System podcasts early next week (see above). Of course, we will continue promoting our books. I have to say that September looks like it may become our record sales month. Thank you!
Here are links to all of our books on Amazon.com. Kindle versions are available in all stores. Print versions are available from the major stores only, with the notable exception of Australia, where print versions are not available from amazon.com.au.
Customer Experience Strategy – Design & Implementation
Net Promoter – Implement the System
Customer-centric Cost Reduction
"So Happy Here": The Absurdist but Essential Guide to Better Business (Color edition)
"So Happy Here": The Absurdist but Essential Guide to Better Business (Black & White edition)
Please share this newsletter with your friends and colleagues and encourage them to sign up for it here. I have put links to past newsletters on the subscription page. Finally, please feel free to change or cancel your subscription using the link below.
You can also email me, Maurice FitzGerald, at mfg@customerstrategy.net.