#76 – Swiss mountain guides, change equation, dating apps, customer journey mapping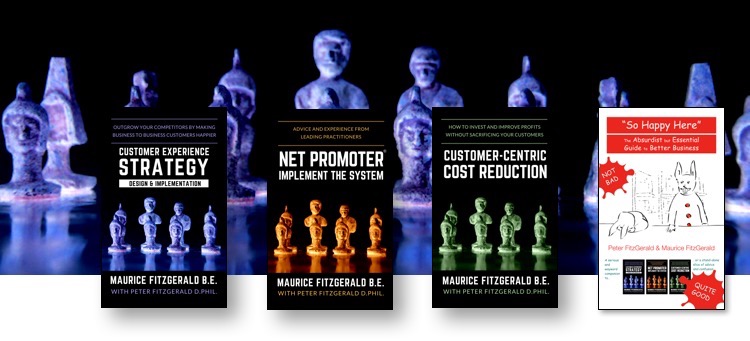 What can Swiss mountain guides teach us about leadership? The 'Change Equation'. The ins and outs of dating apps. Customer Journey Mapping best practices. Welcome to the 76th edition of my customer strategy newsletter. The five topics this week are:
Leadership lessons from Swiss mountain guides

The 'Change Equation'

Latest blog posts – NPS for startups.

Notable items from other sites – Dating apps, customer journey mapping research

Looking forward
Leadership lessons from Swiss mountain guides
I would like to share one of the few Swiss management metaphors with you. The country is covered in mountains. Hiking up a mountain with a guide is quite common. Leading a group up a steep slope can be challenging, especially when the group members have differing levels of fitness. The guide must encourage and support their progress. Inexperienced guides believe that if they go further and further ahead of the group, the group will speed up. They will not. At best, the group will stop moving. At worst, they will go back down the mountain without you. A great guide leads from within the group. Think about this the next time you are leading major change.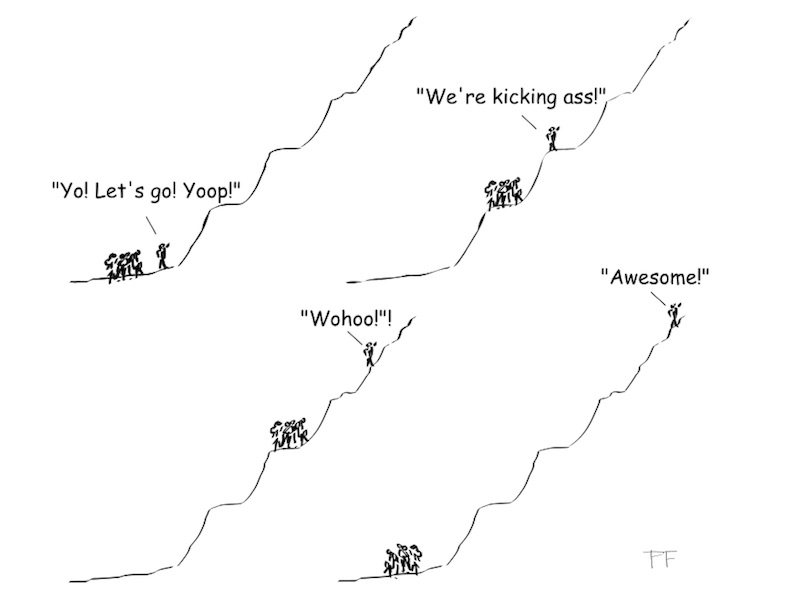 The 'Change Equation' 
In my Digital Equipment days, senior leaders Don Gordon and Peter Mercury popularized what they called the change equation. It is fairly simple. You need three things to drive change:
1. A clear vision of a highly desirable future state.
2. Practical first steps on the path towards the vision.
3. Evidence that that it will be worth the cost and effort.
The strategy-development framework, sponsorship, and communication advice presented in our book Customer Experience Strategy – Design and Implementation all support the change equation.
Don and Peter also had a great communication insight: the people who obviously benefit from the change you are proposing will support it, and actually don't need any particular focus. You need to work out who is likely to believe that they will lose out from the change. Concentrate your communication efforts on them. 
Our latest blog posts
For once the first one on the list does not include content from one of our books. Older posts are still available on the blog page.
Notable customer experience items from other sites
Thematic software: The best dating apps 2018 ranked – Which one finds you the big love?
Absolutely fascinating use of text analytics to interpret over 13,000 online reviews of dating apps. What do users really think about Tinder, for example? I found it an entertaining read and it made me glad I have already found 'the big love' and don't have to go through all of that. Read all about it it here.
Neil Davey: New research reveals customer journey mapping best practices 
Neil Davey of Sift recently performed original research by asking 250 professionals about their customer journey mapping activities. Two-thirds of those interviewed use journey mapping and almost all report positive benefits. Definitely worth a read. There is a SlideShare directly in the short article and a link to download the full report. Read Neil's insights here.
Looking forward
I recorded the first in a new series of Net Promoter System podcasts with Rob Markey last week. Based on past experience I suppose it will go live late next month. I will let you know. This one was about was about NPS in healthcare. It was the most entertaining one so far to record. I hope that comes across in the final product. And I have proposed content for a further three podcasts.
Here are links to all of our books on Amazon.com. Kindle versions are available in all stores. Print versions are available from the major stores only, with the notable exception of Australia, where print versions are not available from amazon.com.au.
Customer Experience Strategy – Design & Implementation
Net Promoter – Implement the System
Customer-centric Cost Reduction
"So Happy Here": The Absurdist but Essential Guide to Better Business (Color edition)
"So Happy Here": The Absurdist but Essential Guide to Better Business (Black & White edition)
Please share this newsletter with your friends and colleagues and encourage them to sign up for it here. I have put links to past newsletters on the subscription page. Finally, please feel free to change or cancel your subscription using the link below.
You can also email me, Maurice FitzGerald, at mfg@customerstrategy.net.