#85 – The art of persuasion, BA NPS manipulation, CX tips for 2019, 1-800-GOT-JUNK NPS podcast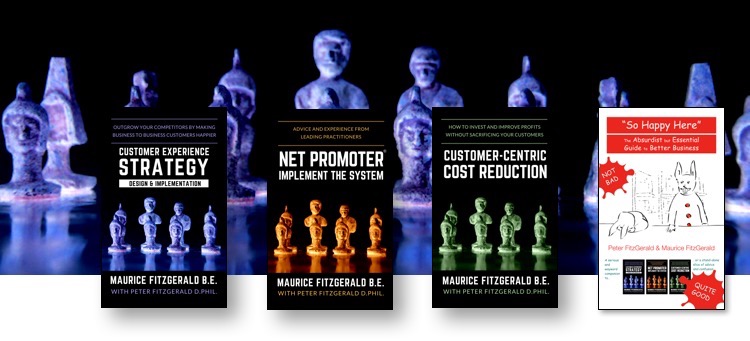 Happy New Year! Some thoughts about the art of persuasion in 2019, how British Airways manipulates NPS numbers. Welcome to the 85th edition of my customer strategy newsletter. The five topics this week are:
How to motivate people to act in 2019

British Airways color-coding NPS scale (Don't do this)

Latest blog posts

Notable items from other sites – 19 CX tips for 2019, 1-800-GOT-JUNK NPS podcast

Looking forward – Our books are great gifts for your teams, colleagues and friends
How to motivate people to act in 2019
People, including people in our own teams, often act in ways that we can't understand. Put aside insanity as an explanation for a moment. (Though if you enjoyed The Psychopath Test as part of your holiday reading, you will understand that mental problems can sometimes be the explanation.) Let's assume that a predictable mechanism exists and is being followed by those you can't understand. What could that mechanism be?
Regular readers won't be surprised by my suggestion that the explanation lies in what Nobel-winner Daniel Kahneman calls System 1 and System 2, meaning the two different ways our minds function. You may remember that System 1 is emotional, intuitive, and quick to react. System 2 is slower and more rational. Most importantly, if System 1 has reached a conclusion, System 2 may not engage at all.
Here is the thought I would like to offer you for 2019: To persuade people to do things, rely on System 1 and try to forget about System 2. The best way of engaging people's emotions is through stories. In the case of customer experience, these stories should ideally be told by customers. Naturally, if you are a customer experience leader, you will want to select and manipulate the stories that are told so they match your strategy, your funded initiatives; the things you need to achieve. These should of course be based on a System 2 methodology that is scientific in its nature.
My thoughts are evolving about the subject and I can use your help. You will probably recognize all of this as an evolution of the blog I sent you recently. I am trying to come up with a single image that communicates what I am getting at here. What follows is a first attempt. The upper row represents System 1 thinking and the lower row System 2. I have deliberately made the font size smaller in the second row to indicate that it is less important as a motivator. If you have other ideas on how to communicate this, please let me know.

British Airways color-coding NPS scale (Don't do this)  
In the last newsletter I covered a Hilton hotel employee's attempt to manipulate NPS results by writing a note soliciting a 9 or 10 and leaving it in a guest's room. It is just human nature to try to influence any score you are measured on. While your managers may hope that you will do this purely by improving your performance, other methods are possible too.
British Airways has now started to color-code their NPS scale when soliciting feedback. You should absolutely not do this, according to Reichheld and Markey. I have to say that providing explanations about the numbers on the NPS scale is one of the most common questions I have been asked over the last few years. The explanation is usually something like, "I don't think customers understand what the numbers on the scale mean, so I feel I should add some additional explanation." A couple of times it was positioned as a way of addressing the cultural differences in the way people answer feedback requests. "If those grumpy Australians could understand that a Passive / indifferent score is actually a 7 or an 8 they would score us higher."
Doing this sort of thing biases your results, and I believe you would fail an NPS audit (should such a thing ever exist). Note in passing that you should never compare customer satisfaction results between countries. Your competition is local, and you should only do single-country competitive comparisons.
And yes, this is yet another instance of Goodhart's law, as covered a couple of weeks back here.
Here is what the relevant part of the latest BA email feedback request looks like. Thanks to reader Loch Miwa for sending.

Our latest blog posts
Only one new entry in the last couple of weeks. Older posts are still available on the blog page.
Notable customer experience items from other sites
CustomerGauge – 19 tips for great B2B CX in 2019
Katerina Sinitskaia wrote this great set of tips on the CustomerGauge site. I would have liked her to indicate her personal top three. Seems like a good checklist for everyone in any case. You can find them here.
Bain NPS podcast – Interview with Brian Scudamore of 1-800-GOT-JUNK
With my B2B focus I was not sure I could learn anything when I started to listen to this Net Promoter System podcast. Rob Markey interviewed Brian Scudamore, who seems to be somewhat of a serial entrepreneur. His focus area is helping people with relatively ordinary tasks like moving house, painting a house, and some other household-related tasks. He seems to use students for at least some of the work. I found it all fascinating and relevant to all types of business from about the 20th minute onwards. I believe we can all learn something from Brian's approach. Listen to it here.
Looking forward
It's January and your teams, colleagues and friends need our books to get 2019 off to a great start!
Here are links to all of our books on Amazon.com. Kindle versions are available in all stores. Print versions are available from the major stores only. If you have already read any of our books, please write reviews on Amazon.
Customer Experience Strategy – Design & Implementation
Net Promoter – Implement the System
Customer-centric Cost Reduction
"So Happy Here": The Absurdist but Essential Guide to Better Business (Color edition)
"So Happy Here": The Absurdist but Essential Guide to Better Business (Black & White edition)
Please share this newsletter with your friends and colleagues and encourage them to sign up for it here. I have put links to past newsletters on the subscription page. Finally, please feel free to change or cancel your subscription using the link below.
You can also email me, Maurice FitzGerald, at mfg@customerstrategy.net.