#93 – Complaints management, 'NPS is dead' blog, Amsterdam video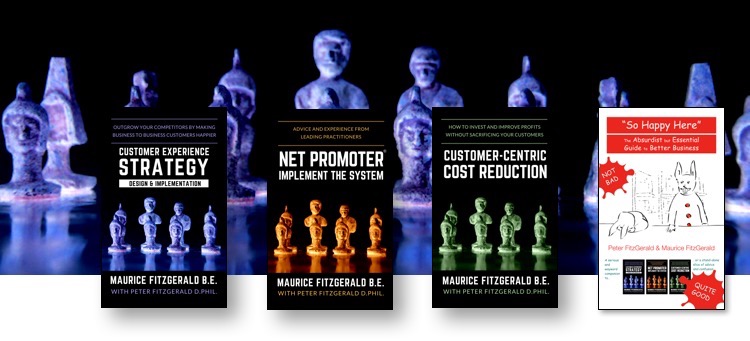 Make it easy for customers to complain. Reactions to my 'NPS is dead' blog post. Welcome to the 93rd edition of my customer strategy newsletter. The five topics this week are:
A complaints team is one of the first things you should implement

Reactions to my 'Is NPS Dead?' blog post last week

Latest blog posts

Notable items from other sites – My Amsterdam video, Ian Golding

Looking forward
A complaints team is one of the first things you should implement
One of the challenges faced by new customer experience leaders is how to establish short-term credibility. You may have been placed in your new job because of your compelling mid-term vision, or the vision of your senior leadership.
None of that will count for anything if you are not seen to me making progress during your first few months. One of the easier things to implement quickly, if you do not already have it, is a customer complaints process and potentially a customer complaints team.
It is a good idea to have a single customer complaints team for your entire organization. The phone and email contact details for complaints should be visible at the top level of your company website. "Log a complaint" is a reasonably clear heading. If this sounds too scary, consider putting that link on various intranet pages so that your own people can log customer complaints that they are not able to deal with on their own.
The person or people handling complaints should accept complaints from both internal and external sources. It is difficult for complaints team members to be effective if they are new to the company. The ideal profile is a relatively experienced company veteran who understands the organization and can get things done quickly. A single person could do this on a part-time basis in a small company. A team is needed for a large organization. When I managed this for HP, covering consumer and enterprise business, there were over 100 people in the complaints team in Europe alone. We had 350,000 employees in the whole company at the time. The range of work was quite extreme, even including representing the company in small claims courts when people went there to get satisfaction on a printer or PC problem.
The complaints team, and perhaps your full organization, should have the authority to spend a certain amount of money to resolve complaints immediately, without further approval. That amount should be something between $1,000 and $10,000. In HP, the Swiss complaints team could leave the office, go to a local electronics store, buy a product and drive it to the customer's home near Zurich, if that was appropriate. Flowers and other small gifts are a good way of apologizing when you make mistakes or a product is defective. Think about this when you are trying to turn around detractors. Note in passing that most countries have rules prohibiting gifts to government employees, so your processes need to take this into account.
Complaints. A great way of engaging the whole organization. And a great way to get and publicize compelling customer stories that will motivate the entire company.
I would love to hear about your own experience in this area.
Reactions to my 'Is NPS Dead?' blog post last week
I sent the blog post to subscribers to this newsletter last week as I thought it might gain some attention. It certainly did. I posted it on our own site, on LinkedIn, on Medium and in the private forum of the Customer Experience Professionals Association. It is the second-most-read article I have ever posted on LinkedIn. I received a lot of private and public messages of support for what I wrote. The nature of these messages made me do multiple edits and additions to the article on all four sites. Newsletter subscribers will not have seen the updates unless you have visited one of the four sites.
I also received a small number of quite emotional messages suggesting that I have been brainwashed by Bain and others into accepting a totally useless concept unsupported by science. I did my best to respond politely to all such messages. The surprise to me was that most of the points made in these messages were the same as the ones I addressed in the article. I found that somewhat hard to deal with without getting angry. Yes, I realize that 'communication is something that happens at the receiving end' and the repetition of the same points may just mean that I did not express myself clearly enough the first time.
The two main points that came back in the negative messages were:
'My favorite compound metric predicts revenue or market share better than NPS.' Once again, nobody denies that many compound metrics are better predictors than NPS. They are all simply harder than NPS to communicate and implement.

'NPS has not been backed up by any academic research published in peer-reviewed journals.' As that is not true, I added a paragraph and link to such research in the article and reinforced my messaging that contrarian positions published in peer-reviewed journals did not have science behind them and should not have been published. To say the least, I got additional emotional reactions to those statements.
Once again, I want to state that no metric tells you what you need to do. You have to ask customers why they gave you the score and what you should improve. The answers to these questions will often tell you things you cannot see in your operational metrics. This in turn gives you a basis for your improvement projects.
Thank you for your feedback on this so far.
Our latest blog posts
Older posts are still available on the blog page.
Notable customer experience items from other sites
My presentation from Monetize! Amsterdam
As regular readers know, I was on stage in Amsterdam a few weeks ago and was voted top presenter overall at the event. The organizers filmed all presentations and a link to mine is below. I hope you find it entertaining. And of course, if you want me to do something like this for your team or event, please reach out.
My performance is here.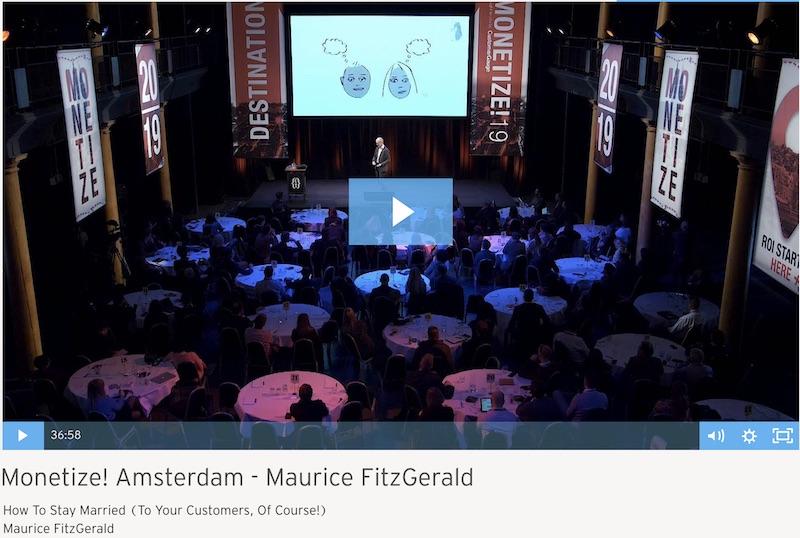 An interview with Ian Golding: The Strategy of CX
Why have just one video this week. Here is a second one. Ian is considered one of the top global CX gurus. From their site: "In this interview, Ian – who also leads the CX Professional Masterclass and CCXP Exam Workshop – outlines the work of CX professionals, how companies test their CX offering, how organizations can change and improve to become more customer-centric, and more."
Watch the 11-minute video here.
Looking forward
I will cover the second anniversary of the publication of our books next time.
Here are links to all of our books on Amazon.com. Kindle versions are available in all stores. Print versions are available from the major stores only. And as of two weeks ago, you can find the books, or at least order them in many bookstores. If you have already read any of our books, please write reviews on Amazon.
Customer Experience Strategy – Design & Implementation
Net Promoter – Implement the System
Customer-centric Cost Reduction
"So Happy Here": The Absurdist but Essential Guide to Better Business (Color edition)
"So Happy Here": The Absurdist but Essential Guide to Better Business (Black & White edition)
Please share this newsletter with your friends and colleagues and encourage them to sign up for it here. I have put links to past newsletters on the subscription page. Finally, please feel free to change or cancel your subscription using the link below.
You can also email me, Maurice FitzGerald, at mfg@customerstrategy.net.